By the time Friday afternoon hit, the inaugural Charleston to Charleston Literary Festival was in full swing. We'd already screened a brand new film on Thursday, learned about connections between Charleston and Bloomsbury, and had a lovely reception in a famed house in Ansonborough.
Friday wasn't done yet, however. In fact, the fun was hardly begun!
Friday afternoon, the Festival made its first appearance at the beautiful Circular Congregational with Reimagining Shakespeare: The Bard at Home and Away, featuring internationally bestselling author Bernard Cornwell, former director of the Globe Theatre Dominic Dromgoole, and College of Charleston professor emeritus Nan Morrison.
The conversation on stage ranged from Cornwell's new book, Fools & Mortals, which tells a Shakespearean tale from the prospective of Shakespeare's estranged brother Richard, to Dromgoole's adventures taking a production of Hamlet around the world. The three speakers celebrated the Bard in a way he's possibly never been celebrated before.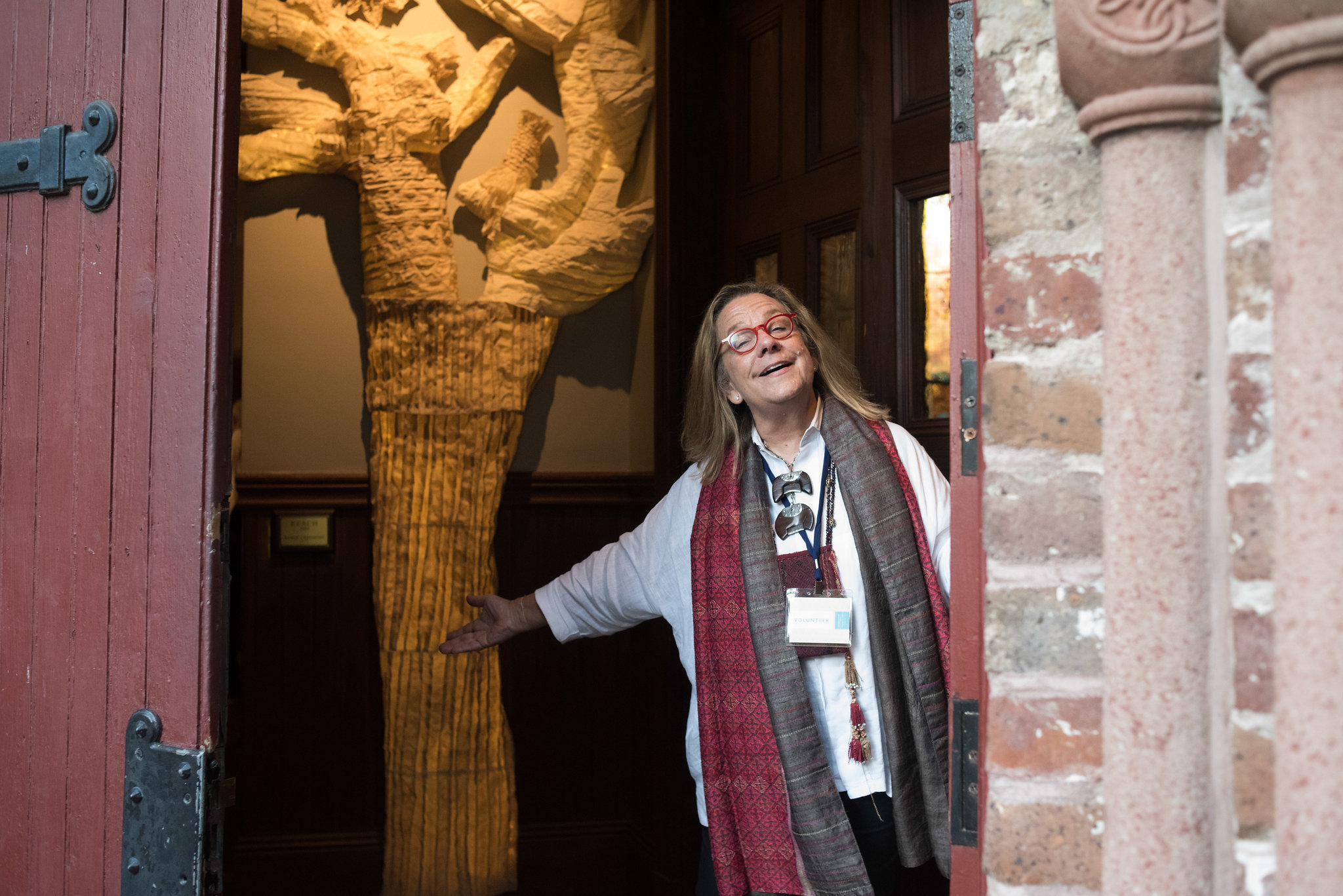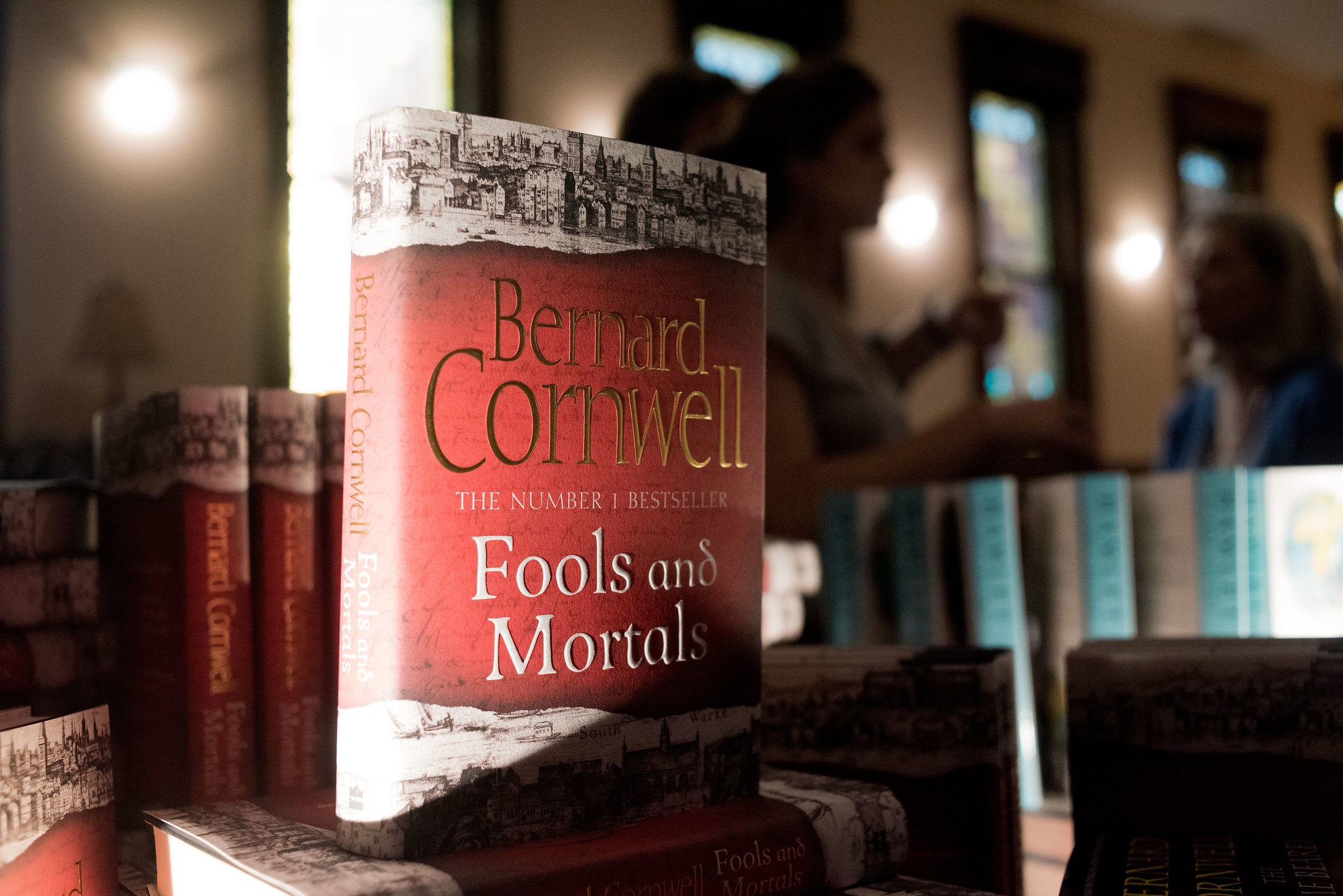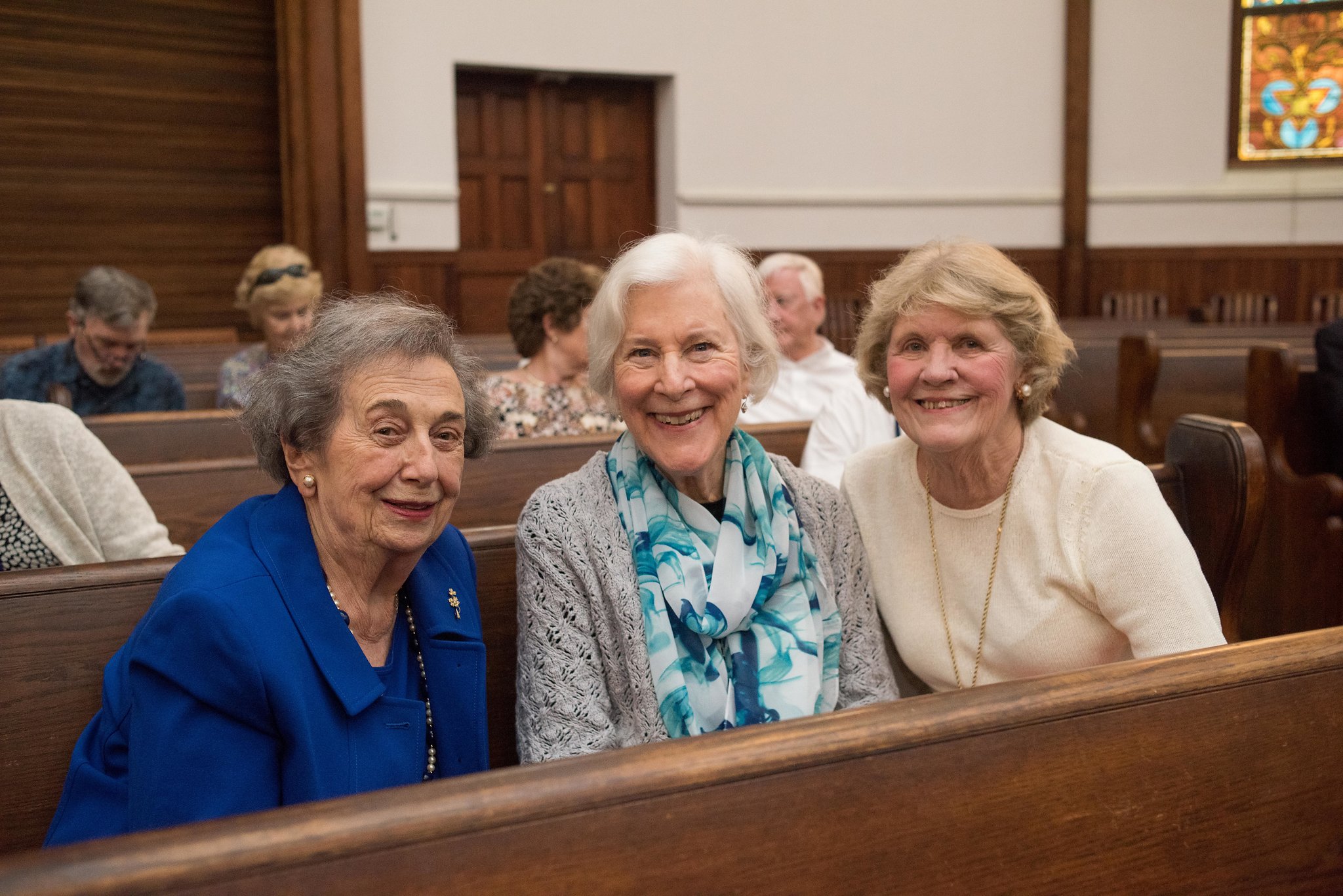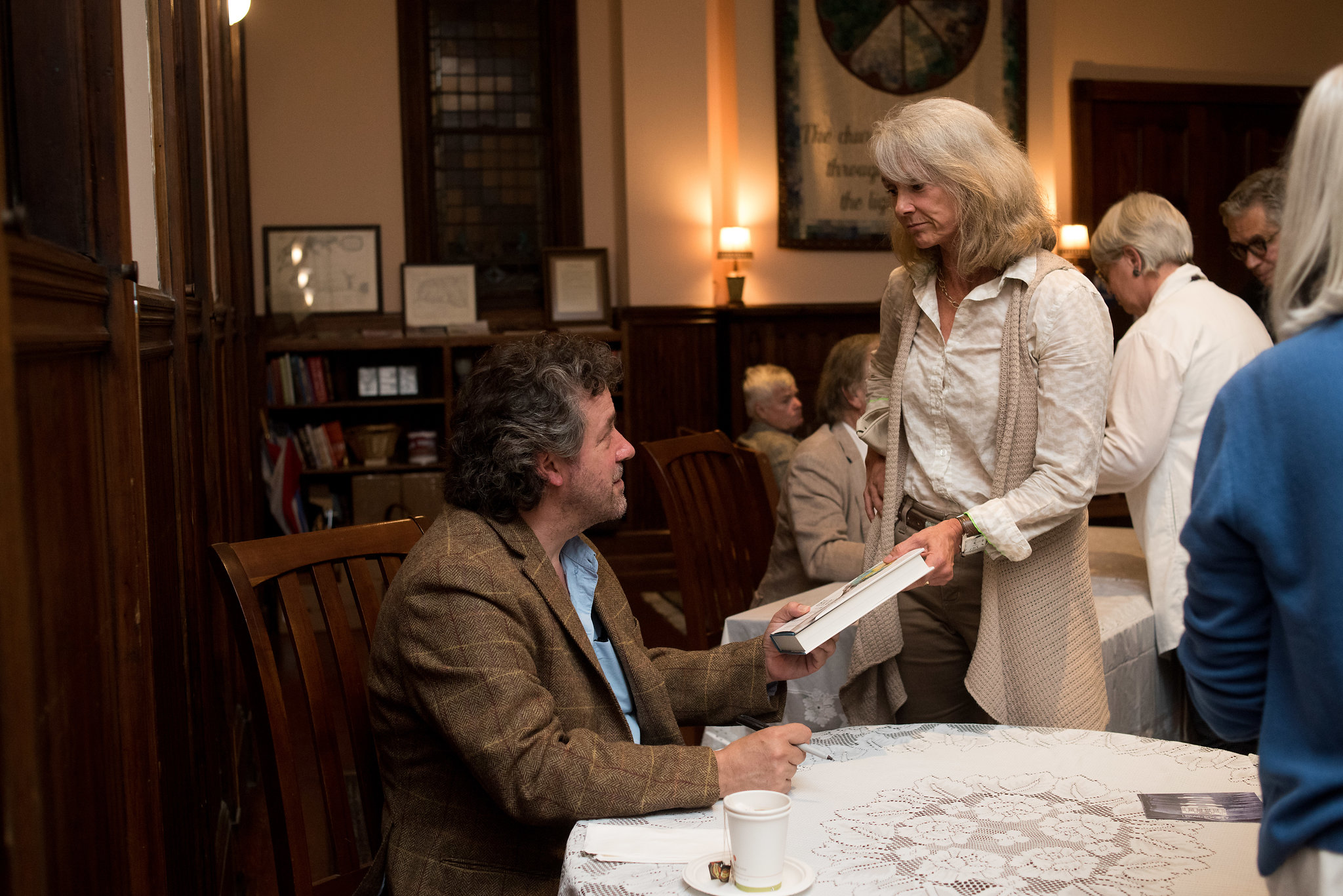 Of course, it wouldn't be Charleston if we didn't have evening festivities, and that night was no different.
Following the celebration of Shakespeare, guests and friends of the Festival returned to the Charleston Library Society for a candlelit reception catered by Duvall Catering. Guests mingled with speakers, browsed our pop-up bookstore, and enjoyed stimulating conversation.